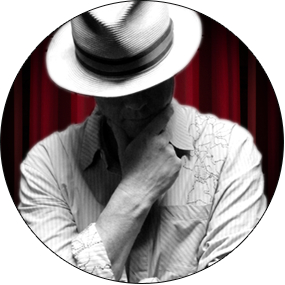 Holland Henton: Chief Creative, Director, Photographer, Illustrator, Fine Artist, Inventor and Parent. Out of all the titles Holland holds the one he prefers most is—"Dad."
"From all my skill sets developed over the years the one that has prepared me most for being a Chief Creative and Director is being a Parent. It's a full time job you cannot do alone."
"When you are a parent you have been blessed with the opportunity to shape someone's life and that is an awesome responsibility. I view directing and overseeing the creative process no different."
Holland's creative work has been awarded with an Emmy, winner of The AICP Show for Advertising Excellence / Campaign and made a part of the archives of the Department of Film at The Museum of Modern Art in New York. His work has been honored in The New York Art Directors Club, Graphics, Archive, The One Show, Communication Arts and inducted in the Madison Avenue Walk of Fame for the Southwest Airlines slogan— "Ding! You are now free to move about the country!"
"The most effective creative for Film, TV, Print or Products are visual solutions that stir an emotion and transform an opinion. Great work has no borders".
Prior to co-founding Black Lab Productions, Holland worked at Leonard Monahan, Lubars and Kelly (Providence, RI), GSD&M (Austin, TX), McCann Erickson (New York, NY) and then became Senior Vice President, Executive Creative Director at Foote Cone & Belding (Southern California).
Click here to return to the Who We Are section.