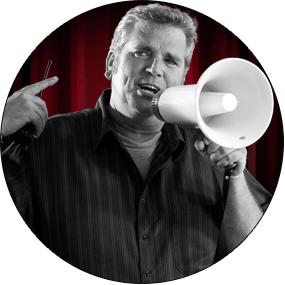 Kevin Smith needs no bullhorn—his work speaks for itself.
Kevin has over 20 years experience in Television Commercial Production, Feature Films, Promotional and Documentary Film Production for Clients including: Sears, Coca-Cola, Toyota, Dodge, Sony, McDonalds, Albertsons, Kellogg's, Kraft, Lincoln Mercury, Ford, Kix Cereal, Comic Relief, BSA and NORMS Restaurants.  In this deadline-driven world, Kevin has an uncanny ability to multi-task and problem solve.
Kevin's experience includes: Warner Brothers, Alcon Entertainment, HBO Discovery Channel, A & E, Kodak, ABC, CBS, The CW, FOX, Television, TV Guide, TV Mundo and Lifetime.
Click here to return to the Who We Are section.